Throughout my career, I have served as a bridge between people of different backgrounds, promoting effective collaborations. I've helped academics and journalists understand each other's assumptions and goals, and explained the relevance of research to policymakers. In other cases, I've bridged the gap between academics or nonprofits and the corporate world. (Click here to read my conference paper on media coverage of research on vaping/e-cigarettes.)
Download a PDF of the 48-page QuitAssist guide
QuitAssist Project
One of the most challenging such cases was my consulting work on youth smoking prevention and on smoking cessation with a broad range of clients, including nonprofit anti-smoking groups and Philip Morris USA, now known as Altria. (Read a description of our ethical collaboration with industry to reduce smoking.)
My responsibilities included:
founding and leading an expert advisory board to help smokers quit, and helping recruit a second group of respected experts to address youth smoking prevention
writing the motivational QuitAssist booklet that referred users to government and nonprofit cessation resources tailored to different audiences.
maintaining control over all content to ensure consistency with public health and ethical principles, and supporting all content with research citations
working with outside advertising/PR firms including Y&R and Burson-Marsteller
interviewing successful quitters to provide real-life examples
overseeing focus group evaluations used to improve appeal, clarity and usability of materials.
Hundreds of thousands of cessation booklets and 70-million youth smoking prevention parent brochures were distributed by Altria. Our story-based, research-backed approach influenced later government and commercial campaigns.
Tobacco-Free Challenge Evaluation
My nonprofit consulting work in tobacco control included evaluating Tobacco-Free Challenge Racing, a project sponsored by the California Department of Health Services to counteract pro-tobacco influences in motor sports. TFCR sponsored race cars at dirt tracks in Northern California. Its cars and drivers made appearances at schools, fairs and ethnic youth events.
Read the results of my evaluation in the American Journal of Public Health.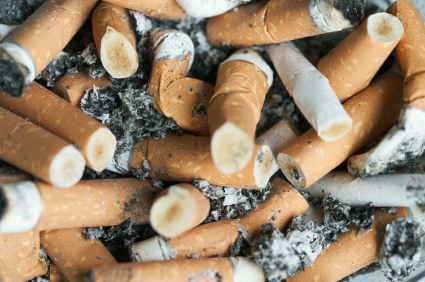 Parents Magazine: "The Lure of Lighting Up"
One of a series of articles I wrote on preteen behavior for Parents, The Lure of Lighting Up included three things not to say to your child:
"You're too young to smoke." Wanting to appear older can be a prime motivation.
"You're grounded!" Coming down too hard can fuel your child's urge to rebel. And mere punishment doesn't tell him why he shouldn't light up.
Nothing. If your child knows you've noticed signs of her smoking but haven't said anything, that amounts to an okay.